Tue

14

Feb

2012

| | | | |
| --- | --- | --- | --- |
| Beyond Osasuna: Making Barcelona Complete | | | |
I agree with the decision by Guardiola to rest Xavi and Iniesta and would not have played them against Osasuna, even given the fact that we were down 2-0.  The other players are not stiffs and should have been more than capable of beating a mid-table club.  The result against Osasuna is not the real issue, however.  For me there are a number of questions that must be answered.
With an aging Puyol and Abidal, the need for reinforcements at center and left back is obvious.  Furthermore, Gerard Pique's lapses in concentration are a cause for concern.  I cannot blame coaching for Pique's problems; his poor judgment and lack of effort are his own fault.  While Puyol and Abidal have performed admirably, and no one should question their effort, one is left to wonder how the top brass and Guardiola have ignored the need to sign defensive players.  This Barcelona team is nearly complete, which makes its weaknesses- while minimal- glaringly obvious. 
Thiago Silva has the quality, experience, and hunger to fill the role at center back.  At left back, many names have been floated.  Gareth Bale is a beast who loves to get forward, but he would cost an arm and two legs.  Jordi Alba is a former Masia player from L'Hospitalet de Llobregat.  He is quickly becoming the #1 option for Spain.  I believe he would fit in well, immediately, with this group of players.  There are no linguistic or cultural barriers, and he would be much cheaper than Bale.
The game against Osasuna was in many ways a microcosm of Barcelona's struggles away from home.  It underscored once again the inability to finish chances in front of goal.  Unfortunately, chances against Osasuna were rare.  Guardiola's squad has already proven that a team can play at the highest level without a traditional striker.  Nonetheless, corner kicks have been considerably less than fruitful.  No current player is a consistent threat with headers.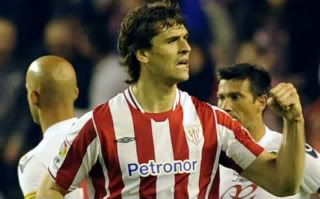 Barcelona needs a center forward who can finish goal scoring opportunities and moves well off the ball.  Fernando Llorente is having a career year.  He is huge at almost 2 meters and has the hunger, desire, and focus that are needed to succeed at the highest level.  He will cost a fortune, of course, but would make Barcelona a far more complete team.  Edinson Cavani of Napoli is my backup choice.
Silva, though, must be the number one priority.  We can survive with Abidal at left back for another year.  A healthier front line would reduce- but certainly not eliminate- the desire for a true center forward.  Silva would allow Mascherano to move back to his more natural defensive midfield post.  Busquets and Masche could be rotated based on fitness, matchups with the opponent, and the needs of the team.  The two could be very fresh and sharp all year long.  Masche could be counted on to slide back into defense if a center back goes down.
While I am profoundly disgusted with the idea of Real Madrid winning La Liga, I also believe that the game against Osasuna, while a failure, may give our boys a clearer collective mind.  Fatigue has been a huge problem of late.  Going 10 points down means we have nothing to lose in the league and can channel our focus on Champions League.  If we can win the Copa del Rey and Champions League, the year would have to be considered a great success.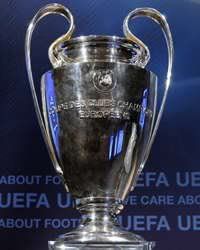 Powered by Joomla!. Designed by: Joomla Template, .tv domain. Valid XHTML and CSS.