Tue

28

Feb

2012

| | | | |
| --- | --- | --- | --- |
| Guardiola's Exit Doubtful, But What If? | | | |
Much speculation has been given of late to the possibility that Pep Guardiola may leave FC Barcelona.  The prospect of losing a man who has steered our club to 13 of a possible 16 trophies has left many cules rightly terrified.  I tend to agree with the assessment of Barcelona and Spanish national team announcer Alfredo Martinez Marin, who believes that Guardiola is putting off contract renewal in order to motivate his players and evaluate each of them before an inevitable summer renovation.  Nonetheless, an abrupt departure by a highly successful coach has precedent, and we must explore the possible successors to Guardiola's throne and the possible destinations for our coach.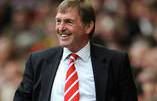 In 1991, the enormously popular and productive Kenny Dalglish left Liverpool midseason, citing burnout due to the immense pressure and expectations at Anfield.  King Kenny's departure signaled a new era in English football, as Liverpool's bitter enemies Manchester United have taken 12 league crowns while Liverpool have not tasted league glory since 1990.  I have little doubt that Dalglish's return to the Kop in 2011 arose in no small part due to a personal sense of duty to finish a project that abruptly ended twenty years prior.
Barcelona's situation is not dissimilar.  Much like Liverpool in the 1970s and 1980s, our club has managed to become top dog in Spanish football (and indeed, the world) since 1990.  Long-time Barcelona fans remember that from 1961-1990, our club managed a paltry two league titles (1974 and 1985) while the enemy from the capital compiled 17 (though, miraculously failed to win the elusive European Cup).  In the dog-eat-dog world of post-Bosman football, a few years of poor decisions and lazy management can result in disaster.  We can look at the lack of silverware from 1999-2004 for instruction.
Guardiola has been a large part of Barcelona's recent success, and, should he choose, can become the next Alex Ferguson and stay with the club for multiple decades and dozens of trophies.  It is reasonable to say that he could stay long enough to overtake Real Madrid in La Liga (difficult) or Champions League (very possible) titles.  The youth squad talent pool is full and promises many more years of competitive excellence.  Why, then, would Guardiola leave?  Two reasons: 1) Success in the English Premier League; 2) Success in international football.
The English Premier League is widely recognized to be the world's most important national competition, along with La Liga.  Jose Mourinho still speaks glowingly of his experiences at Chelsea and of a burning desire to return to England (some say Manchester United will be the destination).  When speaking about the best coach in the world or the great leaders of all time, Guardiola's critics cite his lack of experience at a club other than Barcelona and in a county other than Spain.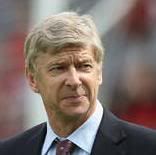 Arsène Wenger is under pressure after failing to secure silverware for seven years at Arsenal. Though the North London club once famously said that Wenger has a job for life, this is no longer 2004. Arsenal has not gone undefeated any time soon.  Though still strong, the club is in no position to compete with the Manchester bullies on a year to year basis.  Arsenal plays a style that values attacking and passing much like that of Barcelona.  The club would be a natural fit for Pep and would be a tremendous opportunity to bring Champions League glory to a club starved for international success.  Surely, such a triumph would silence critics and cement Guardiola's place in the pantheon of coaching legends.  Neighbors Tottenham Hotspur may also have an opening at the helm soon, but one wonders whether they have a big enough name and pocketbook to attract someone of Guardiola's caliber. Regardless, I don't actually see Pep going to London.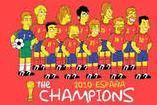 The opportunity for international success is, in my opinion, a more attractive option for Guardiola.  Much of Spain's recent achievement is linked directly to the play of Barcelona's stars and the style developed at La Masia.  Vicente del Bosque is aging and is unusually conservative given the level of talent at his disposal.  Why Xabi Alonso gets a starting nod over Cesc Fàbregas is mystifying to me, for example.  After Euro 2012, a changing of the guard will be in order if La Roja are to continue their dominance.  A younger coach, familiar with the style of play and starved for glory, would seem the perfect fit.  Guardiola is the obvious choice.  We all know that the RFEF harbors a bias that may prevent Guardiola's hire.  But if they want to win, they should be desperate to seek Pep's help.
If Pep leaves, who can replace him?  It is no secret that President Rosell favors Marcelo Bielsa.  Bielsa has been highly effective with Argentina, Newell's Old Boys, Chile, and Athletic Bilbao.  Bielsa plays a beautiful, fluid style, while brining discipline to his sides.  Bielsa's Argentina team roared through qualifiers in the run-up to the 2002 World Cup, before crashing and burning in the group stage.  Similarly, his Argentina side beat up the opposition at Copa America 2004, before a late game blunder allowed Brazil to equalize in the 93rd minute and win on penalties.  If Bielsa is to succeed at Barcelona, he must instill a killer instinct in a team that has failed to show this trait in the 2011-2012 season.  While Bielsa's technical acumen is beyond reproach, it remains to be seen if he can make a side finish what it starts.  Still, he is the best choice at the moment.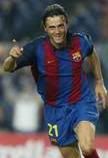 Luis Enrique is currently steering AS Roma through a transition period.  The old, petulant Francesco Totti will soon be out the door or retiring and young players have been called to pick up the slack.  While Roma remains sixth at the moment, I foresee a Champions League berth by season's end.  Luis Enrique led Barcelona B to its best ever finish (3rd) and knows the tiki-taka Total Football that Barcelona deploys.  He demands nothing but maximum effort and concentration from his players.  Oh yeah, he also hates Real Madrid.  He would not be a bad choice, though I would rather see him garner more experience before taking the reins from a legend.
Powered by Joomla!. Designed by: Joomla Template, .tv domain. Valid XHTML and CSS.