Tue

15

May

2012

| | | | |
| --- | --- | --- | --- |
| Messi friendly to be held in Sun Life Stadium in June. | | | |

Written by Administrators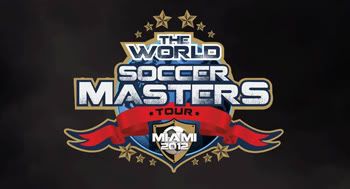 For the first time ever, Messi will be in South Florida and not for vacation. The World Soccer Masters Tour will be coming to Miami on June 23rd at the Sun Life Stadium. Messi will also be joined by some of his fellow Barcelona teammates Dani Alves and Javier Mascherano along with other football stars such as Falcao, Forlán, Luis Suárez, Cavani, and Drogba. Tickets go on sale today.
According to Luis F. Sanchez of the Miami Herald, the exhibition game is part of the World Soccer Masters Tour that will feature Messi and his Barcelona teammates, Brazilian Dani Alves and Argentine Javier Mascherano along with Colombian Radamel Falcao, Uruguayan Diego Forlán of Inter Milan, Ivorian Didier Drogba, Uruguayans Luis Suárez of Liverpool and Edison Cavani of Napoli; Italian World Cup winner Alessandro Nesta and others. Carlos Dunga, captain of the 1994 Brazilian World Cup Champions and former Brazil's National team coach will coach Messi's team.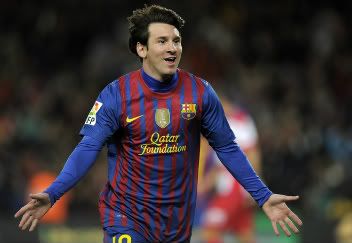 The game will take place on Saturday, on June 23rd at the Sun Life Stadium just a a few days after the players face off in a similar friendly in Bogota, Colombia on June 21st. The names of the rest of the players will be announced next week in a press conference in Coral Gables where Falcao and Dunga will be present. "It will be a real soccer show," Correa said Saturday. "The fans will be able to watch an open game, without pressure, with Messi and the other stars displaying all their fancy play on the field."
Tickets went on sale today and can found at ticketmasters -
http://www.ticketmaster.com/event/0D0048AB70C02A97?camefrom=wsm_dolphinsemail
Next Game
| | |
| --- | --- |
| | |
| FC Barcelona | Celtic FC |
| Date: | 12/11/13 |
| Time: | 2:45 PM ET |
| Competition: | Champions League |
| Venue: | Camp Nou |
| TV: | FOX Sports |
| Watch Party Gathering: | Fritz & Franz Bierhaus |
Last Game
| | |
| --- | --- |
| FC Cartagena | FC Barcelona |
| 1 | 4 |
| Competition: | La Liga |
| Date: | 12/6/13 |
Login Form
Powered by Joomla!. Designed by: Joomla Template, .tv domain. Valid XHTML and CSS.