FC Barcelona Supporters Club Miami Blogs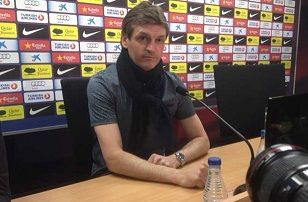 Tito Vilanova's first year as manager saw him recapture the league title from Real Madrid. Finishing with 100 points and 15 points ahead of Real Madrid were a historic first for the club. Nevertheless, there are issues swirling over the club regarding Tito Vilanova and if he is the right managerial choice? Issues range from not resting his players, ignoring the bench and the younger players and his overall health? Thu, is Tito still the man to lead this club?
Read more...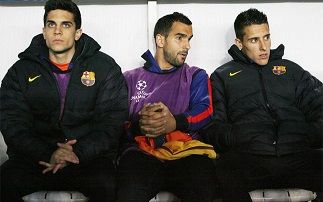 For years, many praised FC Barcelona's youth academy as the back bone behind their success. The club has always made a point of having players from the youth setup be a part of the first team. Us fans have always pointed to the likes of Puyol, Xavi, Valdés, Iniesta, Messi, Pedro and Busquets as players who came through the La Masia ranks to become starters and key players in many triumphs. However, it seems that the talk of La Masia being significant is becoming more of folklore and a great marketing gimmick than actual fact. Worst of all, it seems that La Masia is becoming more and more irrelevant for Barça.
Read more...
Sun

02

Jun

2013

| | | | |
| --- | --- | --- | --- |
| 2012-2013 End of Season Awards. | | | |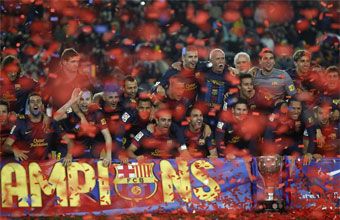 The 2012-2013 season just concluded and our beloved Barça competed for four cups. In the end, they succeeded in winning one out of four competitions by capturing their 22nd league title and ended the season on a positive note when they managed to reach 100 points and finish 15 points ahead of Real Madrid atop of the standings. So, as we enjoy the summer break before another season is upon us, it's time to hand out the awards.
Read more...
With all this talk about changes and players leaving, there is one player who deserves a second chance with Barça after winning a second chance at life. Barça's biggest Achilles heel this season was the poor performance by their defensive back four.  Those poor performances stemmed from the absences of Puyol and Abidal. Abidal has had a difficult year ever since he had to fight his battle against cancer. Now that he is back, there is talk that he won't be brought back for the upcoming season. However, with all that the player and this club went through this season, Abidal deserves a chance to win a spot on this team for the upcoming season.
Read more...
«

Start

Prev

1

2345678910NextEnd »
Page 1 of 11
Next Game
| | |
| --- | --- |
| | |
| FC Barcelona | Celtic FC |
| Date: | 12/11/13 |
| Time: | 2:45 PM ET |
| Competition: | Champions League |
| Venue: | Camp Nou |
| TV: | FOX Sports |
| Watch Party Gathering: | Fritz & Franz Bierhaus |
Last Game
| | |
| --- | --- |
| FC Cartagena | FC Barcelona |
| 1 | 4 |
| Competition: | La Liga |
| Date: | 12/6/13 |
Login Form
Powered by Joomla!. Designed by: Joomla Template, .tv domain. Valid XHTML and CSS.